College Grading scale -easy grade calculator
If you want to know how you fair on the college grading scale or high school grading scale
We can help  you
Choose the option below that suits you needs
Option 1:
You know the total number of questions in the test and just want to know what percentage you would score if you failed a specific number of questions. For example, the test has 200 questions and you got 20 wrong.
In this case, copy this url into your browser :
http://quickgra.de/
Insert the details as in the image below. Each time you should see a percentage . In case you need to see the full breakdown of the scores, tick the "show the chart" and "show decimals " in case you need the percentages in two decimal places.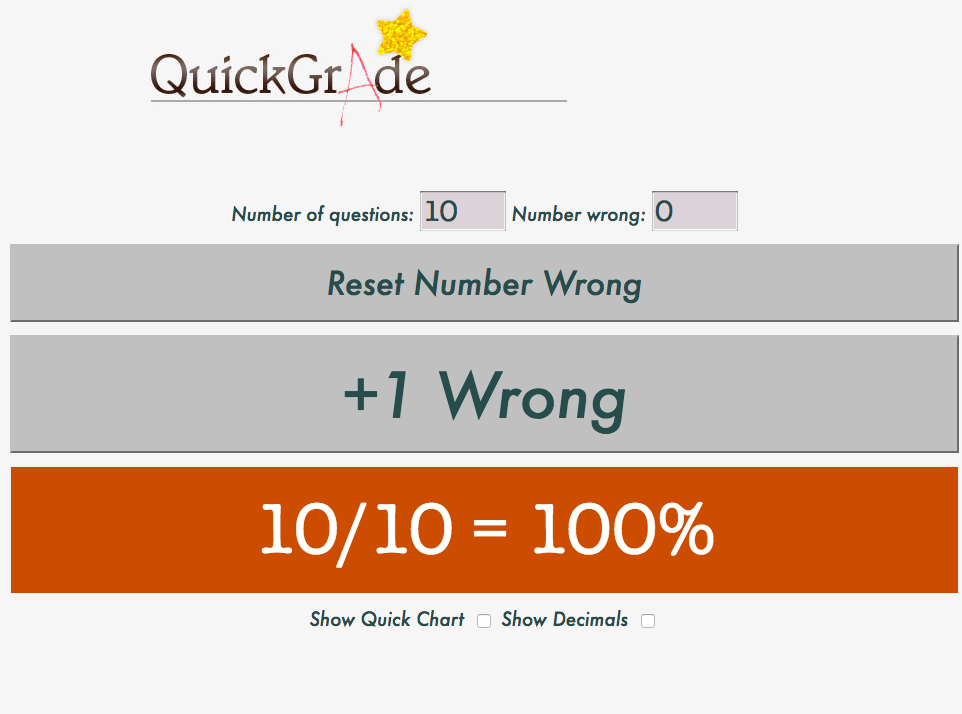 Option 2:
You know total number or questions in the test and want to find out the letter grade scale besides the percentage score in the test
In this case, copy this url into your browser :
http://easygradecalculator.com/grade/index.php
Insert the number of questions in the test and click "calculate grade". You should get percentages and a comprehensive letter grade scale  for every possible outcome. Check image below
                                              Custom essay writing services
If you are looking for college papers online, you can get more information on our homepage
Comments Off

on College Grading scale -easy grade calculator

Tags: