How to Write Cause and Effect Essays – Best Guide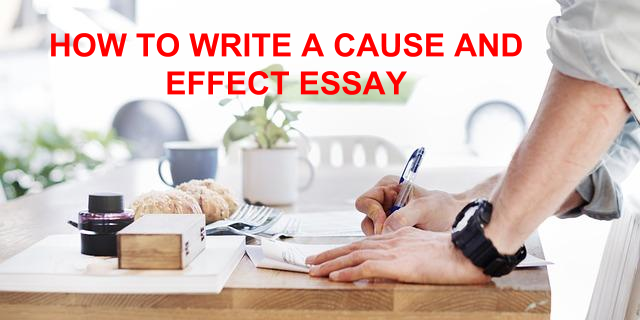 Writing a good causal essay is never as easy as it's put out to be. In fact, it can seem like quite a bit to bite off when you have to answer a bunch of questions including how and why things happen as they do when in reality it is considered human nature to ask yourself questions concerning different facets of your life. In this tutorial, we are going to explore all there is to know about a cause and effect essay including the cause and effect essay structure and how to go about writing a wooing cause and effects essay.
What is a cause and effect essay?
A cause and effects essay defines why things happen the way they do and what consequences follow a particular action. It, in essence, seeks to not only probe but also scrutinize the given topic, as well as help, explain effects of a particular event. The purpose of a cause and effect essay is to determine how various phenomena lead to a specific effect and back up the claim with extensive research. For instance, while the effects of a cold may be easily identifiable including a running nose and a sore throat, the cause of the sickness can be a little bit more difficult to point out because it can be anything from a change in weather patterns, dust or exposure to various agents such as pollen grains and the like hence the need to scour for the exact cause.
These are the steps of writing a cause and effect essay
Choose a topic
When it comes to writing an impeccable cause and effect essay, the back normally starts and stops with the kind of topic you choose. You see, while the topic should ideally be a link between various consequential events, it should also be interesting enough to not only capture the reader's attention but to also build a good argument as well. The topic may be anything between historical events, social issues and societal problems such as youth unemployment and climate change. Some common causal essay topics include:
Cause and effects of forest fires.
Cause and effects of unemployment.
Causes and effects of global warming,
Causes of atmospheric pollution.
Causes and effects of teenage depression.
Causes and effects of obesity.
Make a list of causes and effects based on your topic
Before you start writing your essay, the first thing you should do is make a list of all possible causes and effects related to the topic you will be writing about. This involves in part making a thorough analysis of each cause and effect you have listed and ascertaining just how strong the relationships are. For instance, you could come up with a number of questions to help you create a concrete list. Ask yourself questions like: Why did this happen? Were the results foreseen? Have the effects had a significant impact on culture and history? Having these questions in mind and doing thorough research to ascertain the causal relationships will give you a deeper understanding of how things are going to fit together and exactly what sorts of topics you should tackle.
Create a remarkable outline
The cause and effect outline is a very integral part of your essay writing.  And rightly so especially because it serves as a guide for what the rest of the essay will look like. It will among many things help you stay on track and help make it easier to decide upon the main points you would like to incorporate into your masterpiece.
Follow this cause and effect essay structure
1. Introduction
The main objective of the introduction is to give a little background into what the topic is all about. It has three main parts including:
The hook – This is the part of the sentence that is tasked with grabbing the reader's attention. Its main purpose in the introduction is to give the reader a sense of what is to come and motivate them to read on.
Background information
By and large, the background information is meant to give insights about the cause as well as help explain some of the effects.
Thesis statement
A thesis statement is the part of the introduction that tells the main idea of the essay.
Characteristics of a good thesis statement
It is precise.
It is both short and compact.
It has to contain one idea.
It must express facts.
Examples of good thesis statements
Obesity can be attributed to among many things the availability of fast food and not exercising as much as you should.
The real cause behind the dearth of oil availability.
The dire effects of mushrooming fast food centres.
2. Body Paragraphs
Since there's quite a lot that rides on the body paragraphs, being meticulous in these paragraphs is a super important. This involves among many things ensuring that there's a flow of ideas and thoughts as well as a good arrangement to make it easier for the reader. For instance, if you are doing a cause and effect as in our case, the first paragraph should be focused on the causes and the succeeding paragraphs should focus on effects. In this stage, it is important to remember that transition words and transition paragraphs are quite important to ultimately come up with a flowing masterpiece worth reading.
3. Conclusion
Just like the introductory paragraph, the concluding paragraph also happens to be quite important. It has three main parts including:
The restatement of the thesis.
A summary of the main argument.
A concluding statement.
Comments Off

on How to Write Cause and Effect Essays – Best Guide

Tags: